Room-by-Room Tips to Pick Landscape Wall Art for Your Home
Dec 21, 2021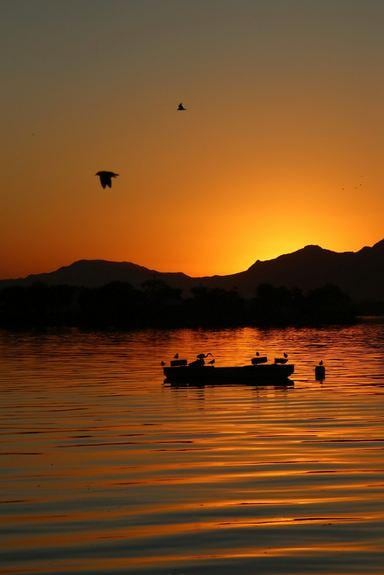 Since you are reading this blog, it would be fair to assume that you have already given a good thought about the kind of wall art you desire for your space, gone through multiple options, or even read one or two articles for the same. Styling your home with unique decor can be daunting, especially if you are going for fine art landscape photography.
Considering the intense quality and high aesthetic standards each fine landscape wall art offers, it seems fair why one would get drawn to it but at the same time feel all the more confused.
An important thing to remind yourself while choosing an art print is to try to go with the choice that is best for your house. Fine art prints are a great way to define the space by adding more personality. You can use two or more landscape prints to paint a bespoke dreamy picture in your area without making it look awkward.
Another advantage of choosing landscape art decor is that these pieces act like investment tools. They carry an exquisite and irreplaceable artistic value that adds a timeless appeal to your home. With that being said, here's how you can pick the right fine photo art for your space:
BEDROOM
Your bedroom is your cozy retreat and a getaway from the busyness of other home areas. It is one place where you completely unwind and relax from your day's worries. Your choice of fine art print must pack serenity, comfort, and peace. Opt for nature-inspired landscape prints like a shot of a sunset boat ride, one with a pier-side lake view, pathway down to the lake, or a snapshot of the autumn pier.
LIVING ROOM
The living room is the area that receives most of the activity, and it is the first part of your home that is visible and welcomes your guests. Your choice of photo art must add life to your room while making it comfortable. You can opt for a fine art print of the evening skyline of New York City or San Francisco. Cityscapes are an eclectic choice that carries an urban-bohemian feel. Another ideal choice will be the vivid Havana street if you wish to add some pop to your rather monotonous space.
BATHROOM
Your bathroom is your oasis where you can experiment a lot with fun and bright pieces. Ideally, botanicals, nature themes, and scenery always go great for bathrooms. Plus, they keep the space open, spacious, and airy. Our pick would be the Swiss skies and fly over.
KITCHEN
Your kitchen is the most used room in your home. It's better to lean towards smaller pieces to ensure neatness. You can play with whimsical photo prints like the blurry skyscrapers to add a chaotic yet quirky element to the much-organized space.
HOME OFFICE
Opting for the right fine photo landscape art can truly make a difference in your work, and it can add inspiration to your space while adding your personal touch. Opt for photo prints that play with symmetry and lines like the geometry or something that adds a soothing touch to your room to break away from the routine, like the routine silence.
Feel ready to bring some fine photo art inspiration this festive season in your space? Browse our online gallery and order now to get your fine art landscape photography gift by the time it's Christmas.